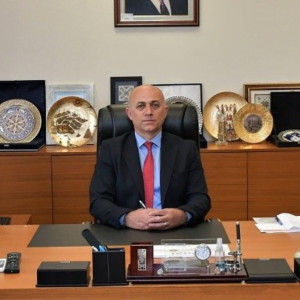 Turkish Republic , Ministry of Trade , DG for Consumer Protection and Market Surveillance
General Director of DG for Consumer Protection and Market Surveillance
Avni Dilber
As a member of the biggest membership organisation, Consumers International (CI) , substantial and essential data , projects , works and tools have been presented and conducted by your association for consumer groups around the world during the past 20 years.
Initially, the Global Mobility Project (www.consumers-protection.org) is the foremost Project put forward by your association for global consumers to reach emergency /useful numbers in the field of consumer protection . It is an international initiative aim of connecting the access to information as a part of global digitalization. Considering current trends in the field of consumer protection , this project breaks through and is laudable.
Additionally, the InfoCons App targets bringing at consumers fingertips product label interpretation calories, sugar and salt intake projections, safety food alerts , extended analysis of products they save, scan log and the means to complain and rate a product anywhere around the world and finally, help consumers to become an educated and protected consumer . We are excited by the content as well as the ideas offered and inner applications presented through the app and will take these into account in case of developing a new public consumer's app .
On the other hand, the Protocol signed on 29.03.2022 between our agencies is promising for further cross border collaborations, common projects, reciprocal invitations for educational and collaboration aims and mutual counselling in the field of consumer protection.
These weighty projects and the current collaboration are truly appreciated by our ministry and we want to state our clear intention to give any needed support to further works and projects set forth.